Data & Analytics
·
Solna
·
Hybridarbete
BI/DW Developer to If Insurance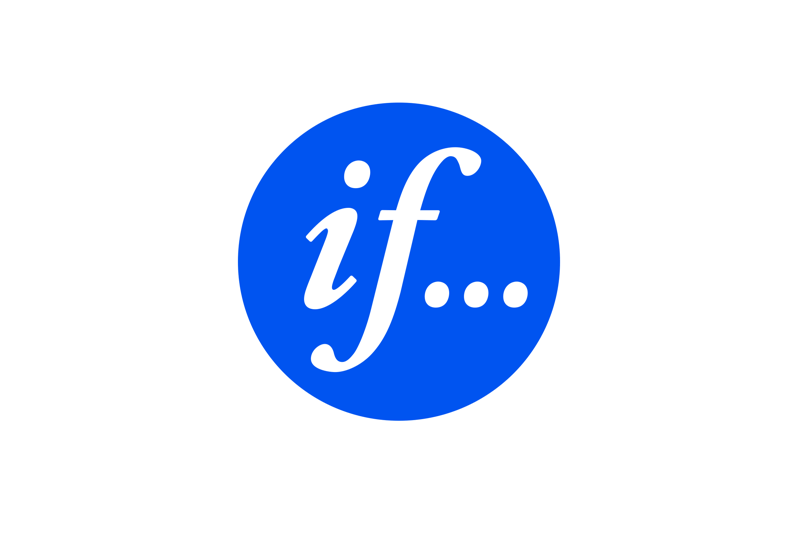 Experienced in Microsoft's BI suite? Take the chance and join the leading insurance company in the Nordics and develop their Financial Data Warehouse. You will get lots of exciting challenges and be part of a highly skilled team delivering financial analytics capabilities across the business. You will get encouraged to experiment with new technology and architecture everyday.
If is the insurance company that lives by the slogan #ByYourSide. With almost four million customers in the Nordic and Baltic region, they are working to offer the highest quality insurances and services for their customers, today and tomorrow.
About the role
You will be part of the Financial Data Warehouse (FDW) team consisting of eight experienced and enthusiastic developers. They develop IT applications and data warehouses using new and modern technologies. Most of their large strategic projects are based on the Microsoft platform. The FDW team is part of IT Corporate, a Nordic IT unit with many different stakeholders across the organization.
As a BI/DW Developer, you will work with design, development and maintenance of Business Intelligence and Data Warehouse solutions for corporate functions at If. The aim is to deliver modern, future proof and stable solutions covering the whole solution life cycle. You will get the mandate and responsibility to truly drive change.
Except for backend development of ETL flows and frontend development of tabular and multidimensional cubes and data marts, you will participate in the analysis and understanding of business requirements, perform code reviews and troubleshoot development and production environments. It is a fun and inspiring environment where they strive towards excellence and efficiency.
Is this you?
We believe that you are a developer with a passion for BI and DW. You take responsibility and are committed, have an inner drive and work continuously for the success of the team's deliveries. You think quality is the foundation for building persistent solutions but are at the same time flexible to find appropriate solutions when the situation requires it. You enjoy collaborating, but are also happy to design and develop solutions on your own.

You have:
Core competence in Microsoft SQL

Experience within Microsoft's BI suite, preferably SSIS, SSAS and SSRS

Experience from different Data Warehousing modeling principles
Bonus (but not required) if you also have:
Experience from the banking and/or insurance industry

Interest in report and visualization tools like Power BI

Fluency in English is required, Swedish is a plus.

If applies a hybrid work-model, where they combine working from the office and from home/remote. The office is located in Bergshamra, Solna.

Interested to learn more?
In this recruitment If Insurance is collaborating with IDG Recruitment. If you have any questions, please contact Alexandra Tihinen, Recruitment Consultant at 070-447 92 24, alexandra.tihinen@idg.se.
Kindly apply with your CV or LinkedIn profile and we will get back to you as soon as possible. Selection and interviews are ongoing.

About If Insurance
We are If. Our purpose is to give people confidence today to shape their tomorrow. To make this possible, trust is our backbone. We stay ahead and challenge ourselves to grow. And we always put our hearts into it – because it takes more than bright minds to make brilliant things happen.
We are the leading insurance company in the Nordics/Baltics and a stable employer with 7,900 dedicated professionals. But most importantly, we are protectors of people, enablers of companies and encouragers of dreams. With our joint force of expertise and engagement we always stand by our customers' side. Giving them the security and the confidence to be curious, explore new worlds, start new businesses and live their lives.
We are an equal opportunity employer, convinced that a diverse and inclusive work culture boosts innovation and the growth of intellectual capital in many ways. It doesn't matter who you are, where you come from, or what you look like. It is the different perspectives, backgrounds, and experiences each of us have and share, that will make a difference. Come and join us!

Avdelning

Data & Analytics

Platser

Solna

Distansarbete

Hybridarbete
Om IDG Recruitment
IDG Recruitment har gedigen erfarenhet av att effektivt lösa komplicerade rekryteringar av chefer och specialister inom IT/Tech och är en tillförlitlig rekryteringspartner med specialistkompetens, nätverk och rätt kanaler för en långsiktig, enkel och smart rekrytering.
IDG Recruitment drivs i samarbete med Nordic Recruitment Group AB på uppdrag av IDG International Data Group AB.

IDG Recruitment

Besöksadress:
Magnus Ladulåsgatan 65
118 27 Stockholm
Postadress:
IDG International Data Group
106 78 Stockholm

Tel: 08-453 60 00
Mejl: idgrecruitment@idg.se

Data & Analytics
·
Solna
·
Hybridarbete
BI/DW Developer to If Insurance
Läser in ansökningsformuläret