Pipeline Developer to Important Looking Pirates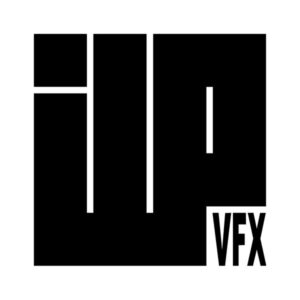 Want to join a truly creative company where everyone is driven by passion for what they do and always strive to push the limits of what can be accomplished? Take the chance and board the ship of Important Looking Pirates as a Pipeline Developer.
You will get the chance to learn a broad range of systems and technologies used to produce the best Visual Effects in the world. Also, you get to work on Star Wars.
About the role
Important Looking Pirates (ILP) is a multiple VES and Emmy award winning studio and have created animation and visual effects for some of the greatest storytellers. With amazing projects such as Lost In Space, Mandalorian, Westworld, Black Sails, Jurassic World: Fallen Kingdom and Star Wars: The Last Jedi in their backlog, they can proudly say that they are one of the most successful studios in the world.
As a Pipeline Developer at ILP, you will support the management and development of tools that help digital artists with their daily use of both third party and in-house software and systems. These tools are intended to make visual effects production as efficient and productive as possible.
Besides working together with a team of experienced developers, you will collaborate with other departments to allow artists to work as effectively as possible to create spectacular visual effects.

Your responsibilities:

Participate in developing and improving their VFX pipeline, everything from architectural changes to integrating in new DCCs (digital creation content softwares) and microservices.
Discuss features, workflows and changes with other departments in order to find the best possible solution.
Help out with day-to-day bug fixes and requests.
Create and maintain new applications, processes and workflows.
Write and update documentation for their tools and setup.
Participate in code reviews.
Mentor others in best practices and development strategies.
Foster a positive work environment and collaborative team culture with the pipeline team as well as the staff across the facility.

Is this you?
Preferably, you have a background in the VFX industry. If you don't and would like to try something new, we're keen to hear what you can bring to the table. We believe that you enjoy working in a fast-paced environment, where you get to take ownership of your work and be highly involved in shaping your path ahead.
You are expected to contribute with, and take responsibility for, your own ideas and initiatives. You must have a mature approach to software design and implementation. Your input will be super valuable for the team and the company. Strong problem-solving skills and an ability to solve problems in new ways is of importance, as well as interest in learning new skills and technologies.
You have:

Several years of experience in professional software development
Fluency in Python
Experience with revision control systems
Experience working in a Linux environment
It is a bonus if you also have:

Previous experience with doing integrations for DCCs (digital content creation softwares) like Maya, Houdini, Nuke, Nuke Studio, Gaffer, Blender, Mari and/or Substance Painter/Designer
Experience with PySide/PyQt
Experience with rez (packaging system)
Previous experience with creating, testing and deploying microservices
Being located in Sweden, Germany or the UK, or comfortable with moving to one of these locations, is required.


About Important Looking Pirates
ILP is a visual effects and digital animation studio located in central Stockholm. We can proudly say that we have assembled one of the best visual effects teams in the business. All our artists, technicians, producers and support personnel are driven by passion for what we do and we always strive to push the limits of what we can accomplish utilizing the latest technology.
We provide assistance in all forms of digital production including commercials, tv, film, web, games and print. Our artists and producers will help you through the creative and technical production process to ensure the highest level of quality is delivered on time!
The head office, located in the famous Norstedts building in the heart of Stockholm, is designed to inspire creativity and to provide the best possible work environment for creating spectacular visual effects. Almost a third of the office consists of social areas where the pirates gather to have lunch and celebratory fikas, get company updates, participate in fussball tournaments, and hang out for Friday beers.